I am the kind of girl who seems to be lucky with my Husband! I didn't get just the one engagement ring....
Oh no! I got two! Both as lovely as each other :)
This is the first one that I was given on 11/11/2009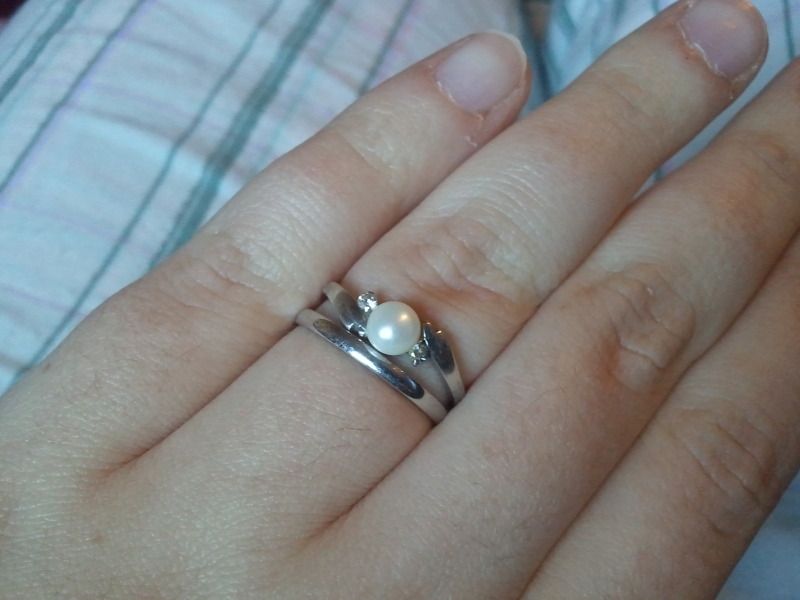 I love pearls so much, so this was perfect! I loved it :) But it got snagged on clothing and slightly damaged, so my lovely husband bought me....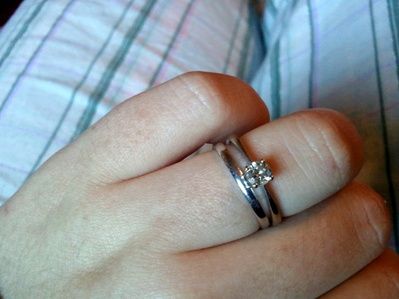 Well everyone knows diamonds are a girls best friend ;) So this is the one that I wear all of the time now, Diamond and white gold, and my wedding ring is white gold to match!
Very lucky indeed hey :D